Viewing Kit


Google Design
Our Livestream Viewing Kit includes everything you need to watch SPAN—tips for hosting your own viewing party, a printable speaker schedule, plus details on how to enter our livestream giveaway. Whether you have 20 minutes or two days, tune in on Sep 14-15 as we explore the intersection of design, art, and tech.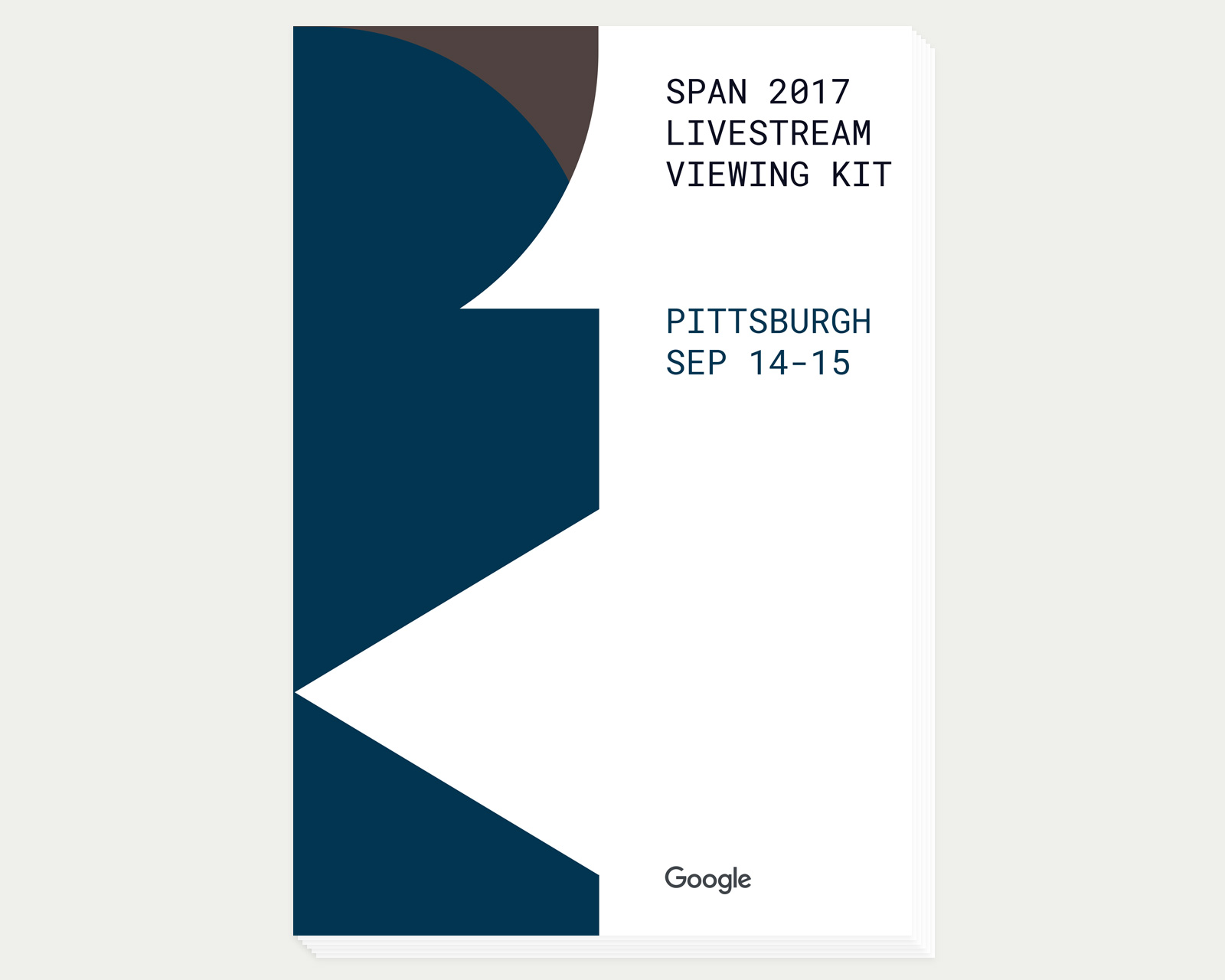 SPAN is a conference, hosted by Google, that explores the ways in which design and technology shape our everyday lives. This year, we're featuring the work of makers and thinkers in Pittsburgh. Check out the lineup.
Download the Livestream Viewing Kit and tune in on Sep 14-15
Want to score some SPAN swag? We're showing our appreciation for SPAN livestream viewers by giving away a sweet SPAN package that includes: volume 3 of our SPAN reader, a SPAN-branded canvas tote, and a SPAN lapel pin.
Here's how to enter: Pay special attention to emcee Amber Bravo's slides directly following each break—she'll project a friendly little character (made of characters) who just so happened to be "invented" in Pittsburgh and revolutionized the way we communicate. Once you've seen it, enter your answer in the form linked below. SPAN swag will go to the first 50 people to correctly fill out the form.