Disney Research

Disney Magic Bench

Disney Research draws on The Walt Disney Company's legacy of innovation and technology leadership to conduct both basic and application-driven research.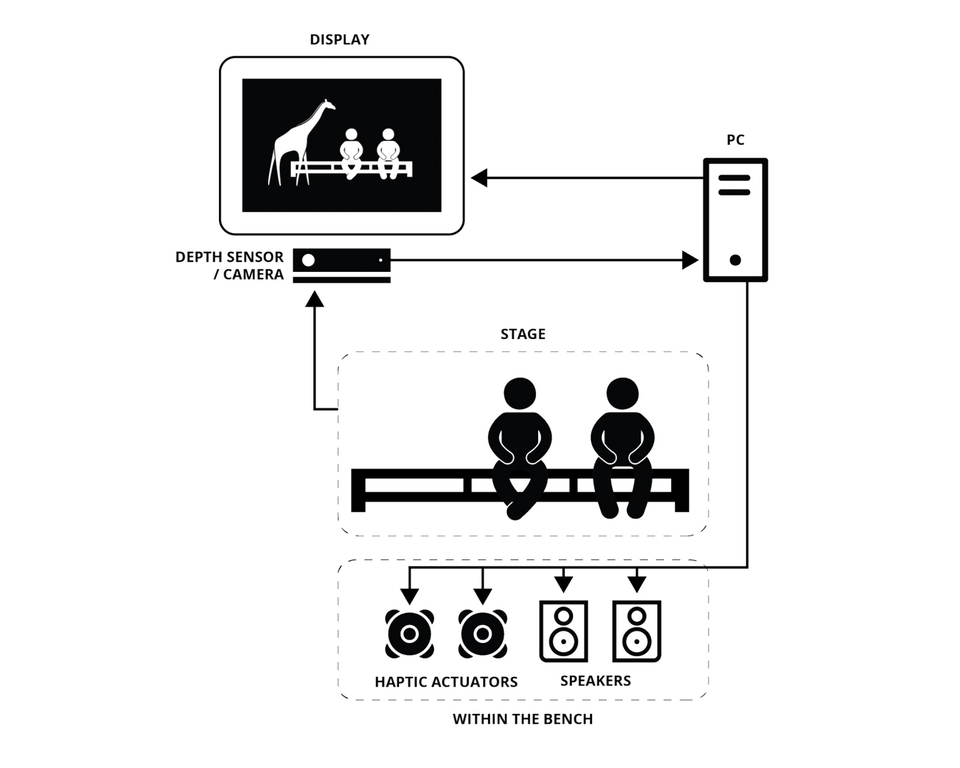 Attendees at SPAN Pittsburgh will have the chance to interact with computer-generated cartoon characters on the Magic Bench, one of Disney Research's mixed-reality experiments.
One area of Disney Research's inquiry is technology for augmented reality and mixed reality. With the Magic Bench, users are able to interact with a computer-generated animation in real time without wearing bulky equipment. Participants can not only see and hear the animated characters, they can also feel them on the bench through haptic feedback.