Deeplocal

Self-Painting Art Nebulizer

Deeplocal is an innovation studio—part advertising agency, part makerspace—that's created everything from a street-painting Chalkbot for Nike to a teensy tiny cafe for Zagat.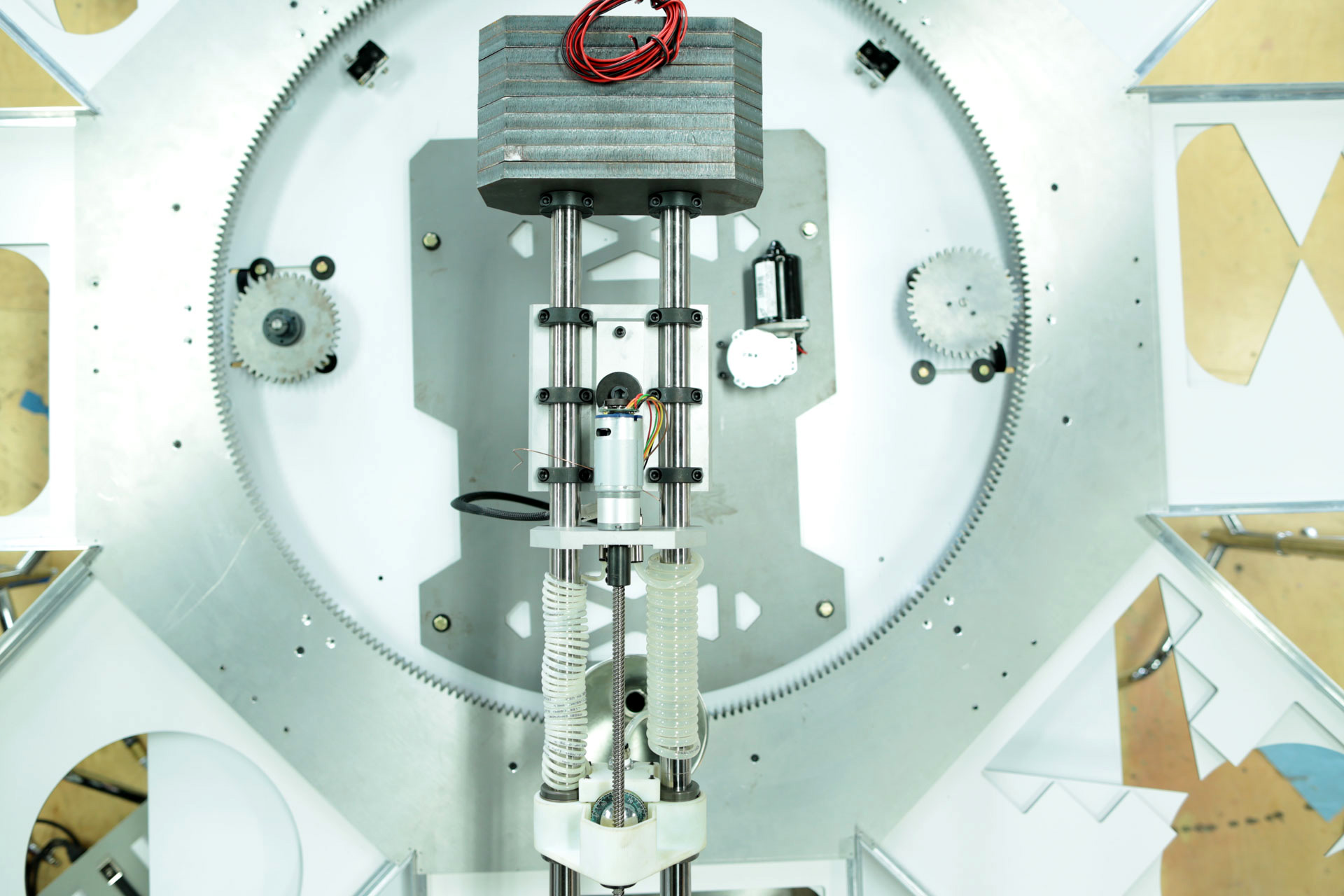 Attendees at SPAN Pittsburgh will take home their own one-of-a-kind SPAN poster painted by a poster-making machine commissioned from Deeplocal.
Inspired by the overlapping shapes of SPAN's graphic design language, Deeplocal created the Self-Painting Art Nebulizer, a custom poster-painting contraption. The machine houses two rotating disks holding 15 geometric stencils. Two rotating disks containing fifteen stencils align to create the outline of a vignette. A robotic paint gun attached to an oscillating boom applies one of five color pairs—creating 560 unique poster combinations.