Design Notes is a show about creative work and what it teaches us, hosted by Liam Spradlin. In this episode, Liam speaks with interdisciplinary designer Sang Mun of YAW Studio. In the interview, recorded in Seoul, South Korea, Liam and Sang explore how the ZXX typeface—which was born from Sang's experience in special intelligence—helps us consider privacy and the nature of the information that shapes our lives, how accessible tools can empower users, and how to think about the practical constraints we all face as designers.
Listen to Design Notes, Episode 13
Google Podcasts, Google Play, iTunes, Pocket Casts, Spotify, Deezer, RSS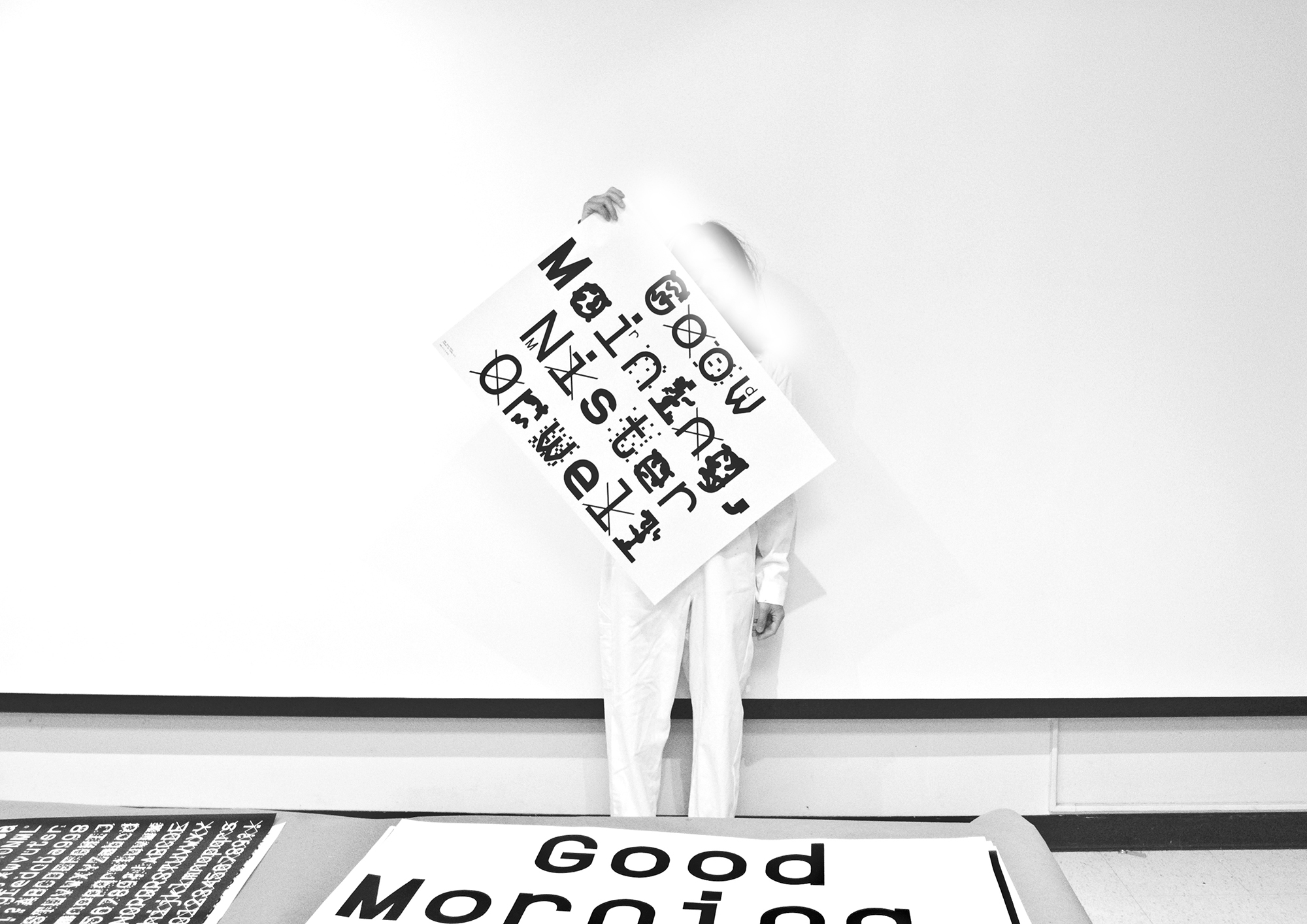 Specimen from Mun's ZXX typeface
Highlights:
On the common thread of storytelling 
"I really try to focus on telling the story and just going into the core essence of what this product has to tell, or what this brand has to tell, or what this photography or space has to tell."
On finding design through punk rock
"I guess I went into design because I used to skate a lot and listened to all this punk rock music. Being able to adopt that—the album covers to music videos, to other visual noises that I got into—I was always interested in the graphics, in the visuals that connected with me."
On the importance of awareness
"I think we are unfree in a way, because we're always in the realm of overloaded information, given out by corporations and governments. And I think it impacts our freedom of thinking."
On the power of accessible tools
"When it's easy for a regular user to be able to approach [a tool] and use it in their daily life, I think that's the power of design and the power of technology."
Handy info and links for this episode:
On the next episode, Liam speaks with independent designer Ryan Snelson, exploring the relationship between product strategy and design execution, the history of the design of MySpace, and the unique aesthetic Snelson has developed with projects like Flashback Sticker Attack.
Want to say up-to-date with Google Design? Sign up for our newsletter and get the latest news delivered right to your inbox.
Have feedback for Design Notes?
Send an email
and let us know what you think!
10/02/2018
Contributors