Design Notes is a show about creative work and what it teaches us, hosted by Liam Spradlin. In this episode, Liam speaks with Ryan Snelson, a user experience designer known for his thoughtful product designs and trademark maximalist style. The pair talk about Snelson's experience redesigning the Myspace UI in 2009, why he champions a gritty and expressive experimental aesthetic, and the importance of understanding the constraints of technology and design.

Listen to Design Notes, Episode 14
Google Podcasts, Google Play, iTunes, Pocket Casts, Spotify, Deezer, RSS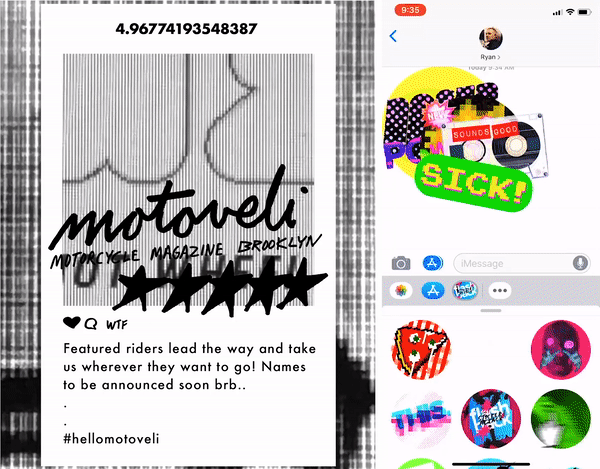 Highlights:
On rocking the boat
"Stylistically, there's been a wash of style over the web and apps. Everything's clean. Everything's delightful. Everything's safe. Nothing rocks the boat. When you're a little bit sloppy and gritty, more emotion comes through."
On the freedom of redesigning Myspace
"It was fun because you could just experiment and try things. I learned a lot there."
On self-expression in social media
"If you remember customizing Myspace profiles, you could pretty much do whatever you wanted. You could get into the code and make your own page ... but you can't really do that today. [Now] the expression comes through in the form of content, not the system."
On teaching UX
"I think the biggest [challenge] is getting new UX and product designers to have a point of view about something. They're too timid. They're too afraid to speak up about what's good or what feels right, or what's worked in the past."
Handy info and links for this episode:
On the next episode, Liam speaks with Jesse Reed, co-founder of the publishing imprint Standards Manual. In the interview, Reed explores his experience working at Pentagram and the temporality of identity design.
Want to say up-to-date with Google Design? Sign up for our newsletter and get the latest news delivered right to your inbox.
Have feedback for Design Notes?
Send an email
and let us know what you think!
10/30/2018
Contributors