Tired of writing "Good night" and "Happy birthday" in boring text-only messages? Perhaps you have fond memories of getting stickers when you were a kid and would like to send stickers as greetings to your friends... But it just takes too long to search for stickers on the keyboard when writing messages.
You can make custom text stickers with the DynaPuff typeface on Google's keyboard, Gboard, running on Android and Pixel devices. Most recently, this project was recognized as a finalist in Fast Company's Innovation Design Awards.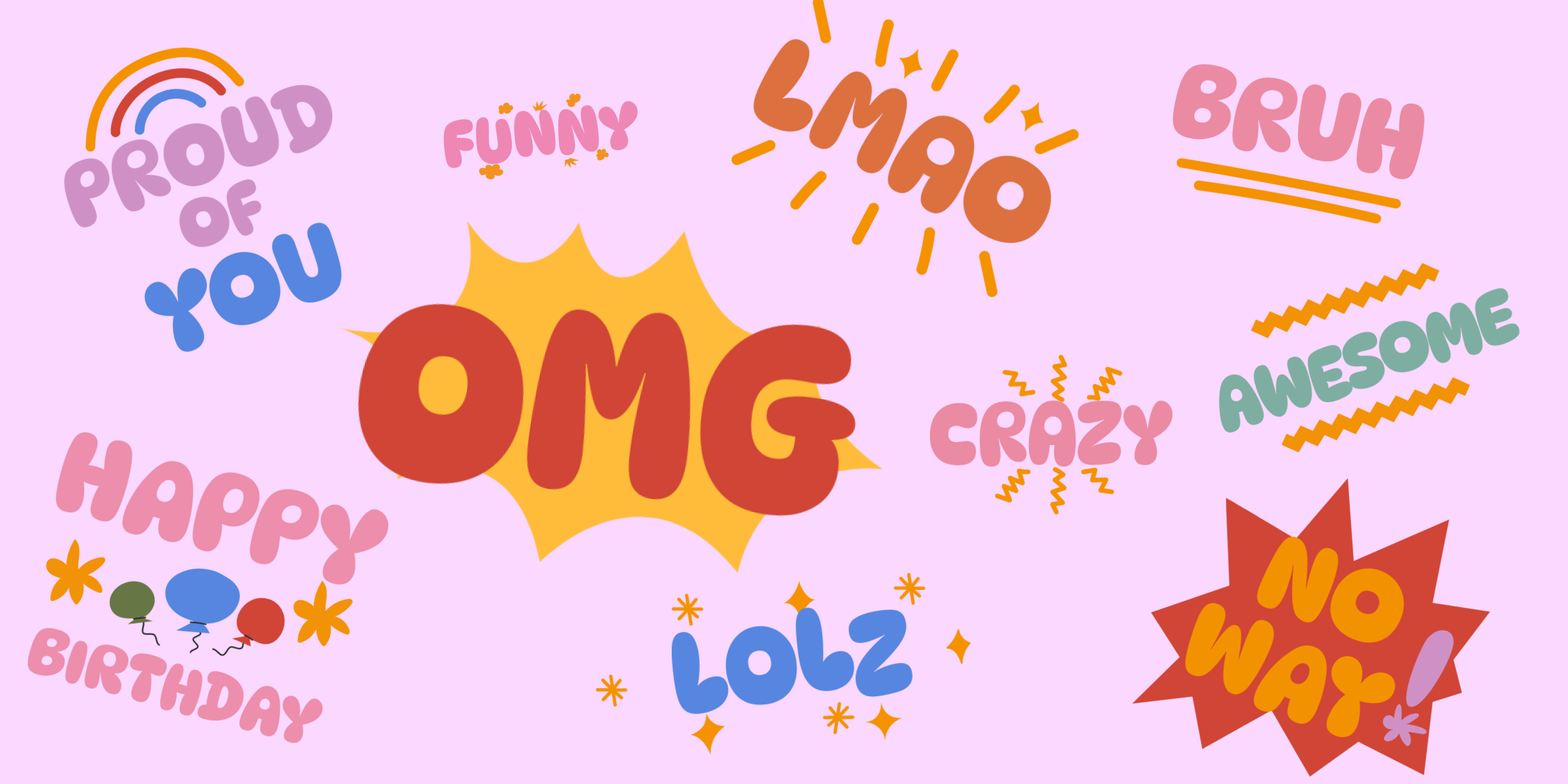 Custom text stickers made from the DynaPuff typeface
Creation of DynaPuff
"First, we created about 500 hand-lettered stickers based on common phrases like 'good morning' or 'thank you' with a look that matched the feelings associated with those sentiments" explained art director, Jennifer Daniel.
"There had to be a font so anyone could make their own stickers," continued Daniel. "We brought in type designer Toshi Omagari to make a typeface based on our original drawings."
Omagari came up with the DynaPuff name by combining the word "dynamic" with "puff," based on the puffy, soft, and round visuals that Daniel's team had provided.
"I like naming fonts like Pokémon characters, and they are usually combinations of two words. It's easier to come up with a memorable and trademarkable name this way," explained Omagari.
How to make stickers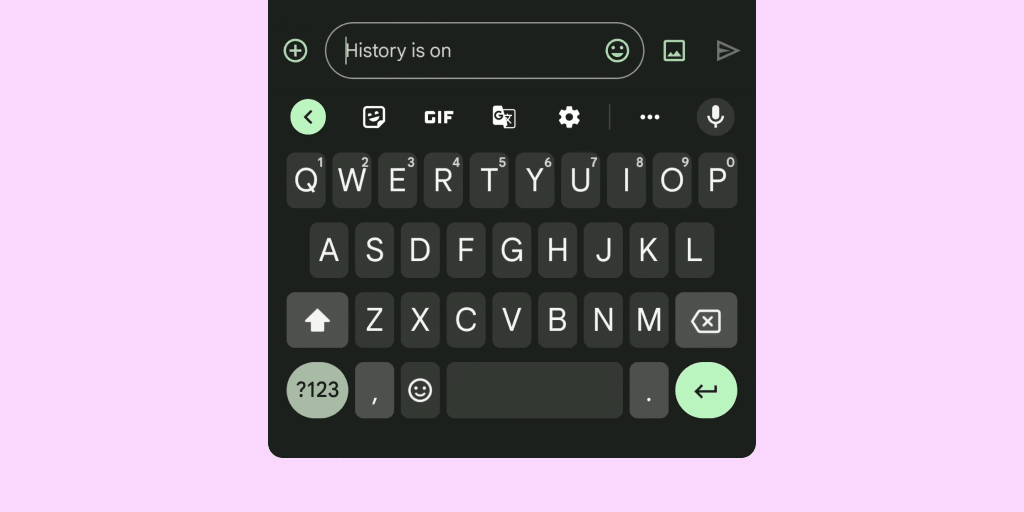 Enter your text in English, Portuguese, or Spanish into Gboard when messaging with friends and you'll see various sticker choices appear. Choose one that appeals to you and the person to whom you are sending the stickers. Some of your friends and family might prefer very colorful and playful stickers, while other people might like more subtle styles.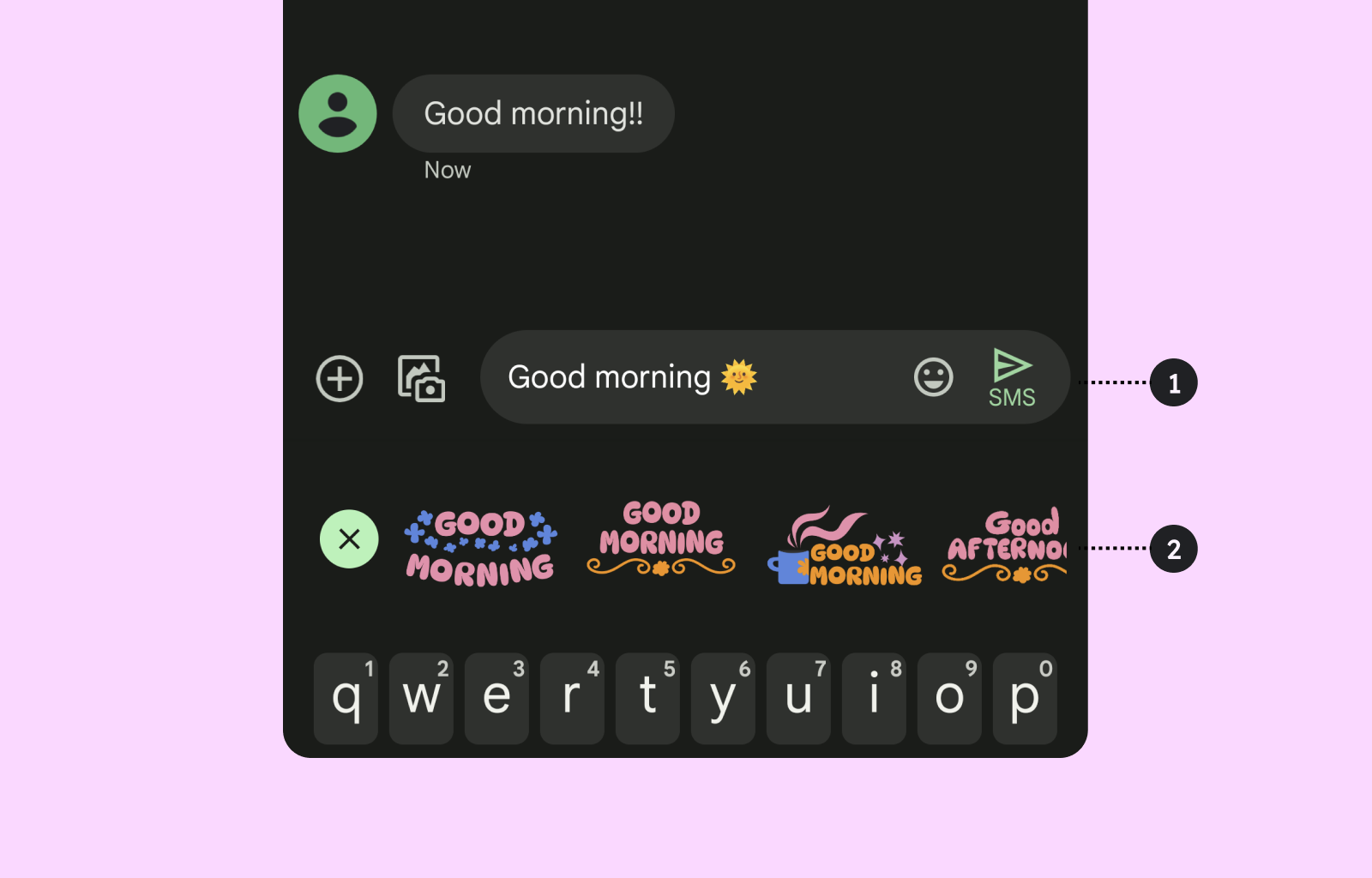 "Good morning" and "sun" icon in the compose field
Stickers above the keyboard
"Android users love creative expression when messaging with friends and family. We love that this font brings the fun to Android users messages daily," said Ajay Gokhale, Gboard Product Manager.
How DynaPuff works
DynaPuff features OpenType code that alternates the letterforms. To make the text appear hand drawn, each alternate letter is moved up and down a bit.
All of the repeated letterforms and punctuation marks would look the same in a sticker without the OpenType contextual alternate function, like a robot texting on a typewriter.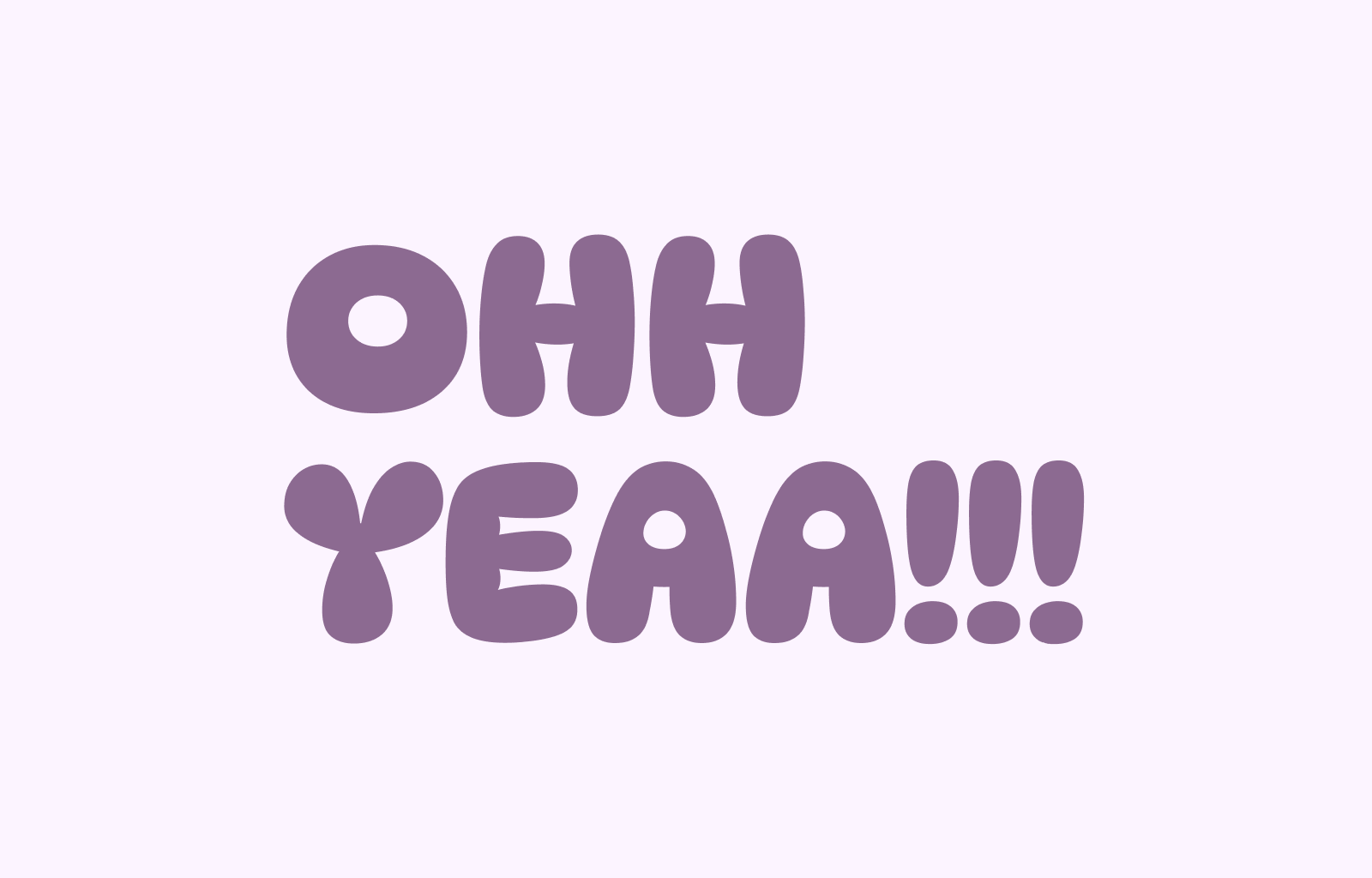 The phrase "Ohh Yeaa!!!" with the OpenType contextual alternate feature disabled.
With contextual alternates, the repeated letterforms and punctuation marks are different. There are three versions for each letter and punctuation mark.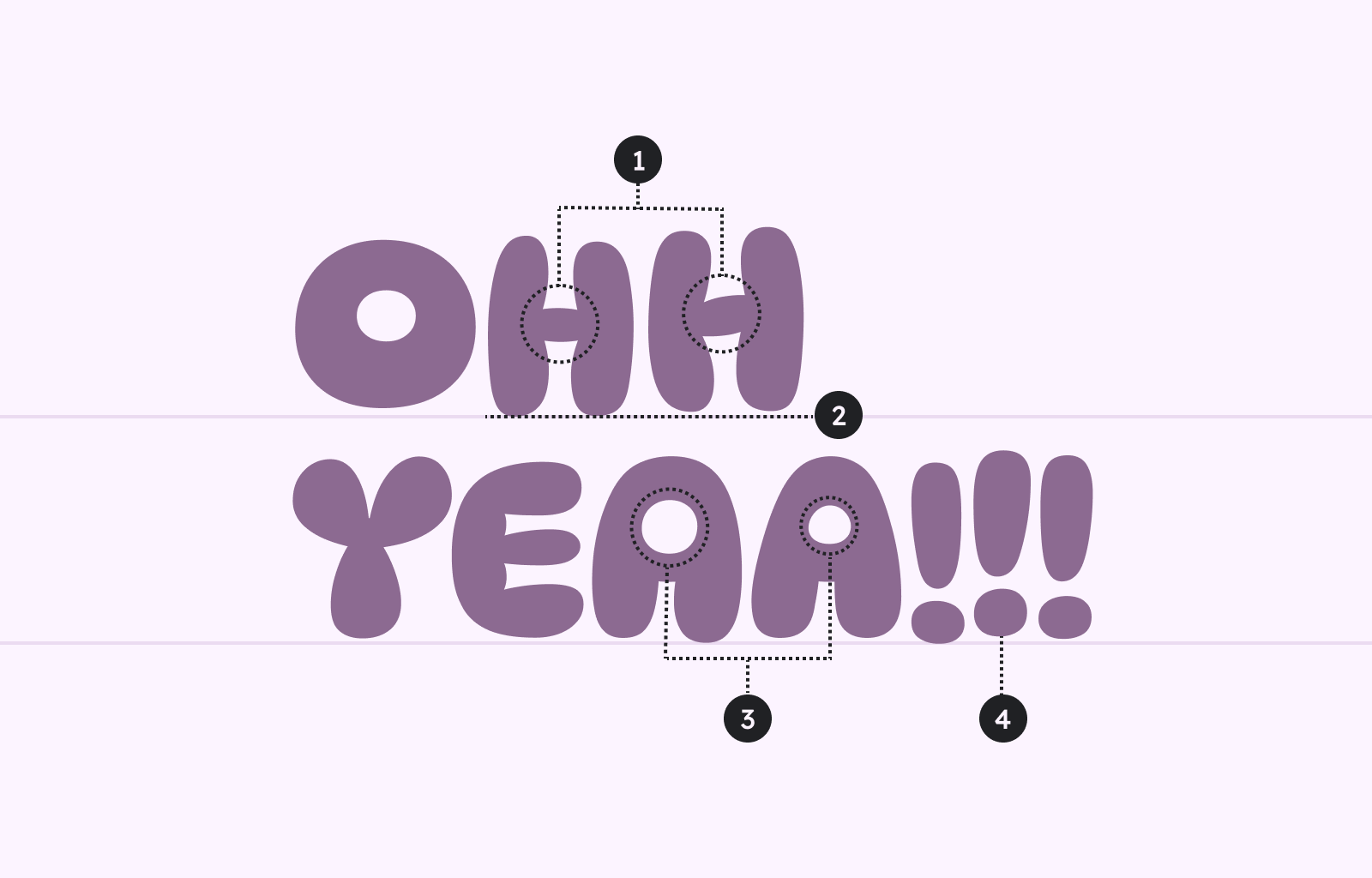 The crossbars in the uppercase "H" are different. One is a straight horizontal line and the other one tilted counterclockwise.
The letters are in different vertical positions
The counters inside the uppercase "A" are different sizes
The three punctuation marks are different shapes.
Since DynaPuff is a variable font with widths ranging from 75 to 100%, it's easier to fit text content in stickers than with a static font. "Making a custom sticker with a static font can be challenging because the text can be long, or difficult to fit in the exact area you want," said Omagari.
Legibility
"What I love about this typeface is that it is optimized for legibility in small text environments like stickers or candy packaging, but it also manages to work when displayed large, from in children's books to shop signage," said Daniel.
Omagari aimed to improve legibility in a multitude of screen sizes and resolutions.
"The lighter font weights have more open letterforms that are widely spaced and more legible. The lighter weights perform better for long text than chunky ones. The text can puff up when personality is allowed, but can also deflate a bit when the content needs to get the message across," explained Omagari.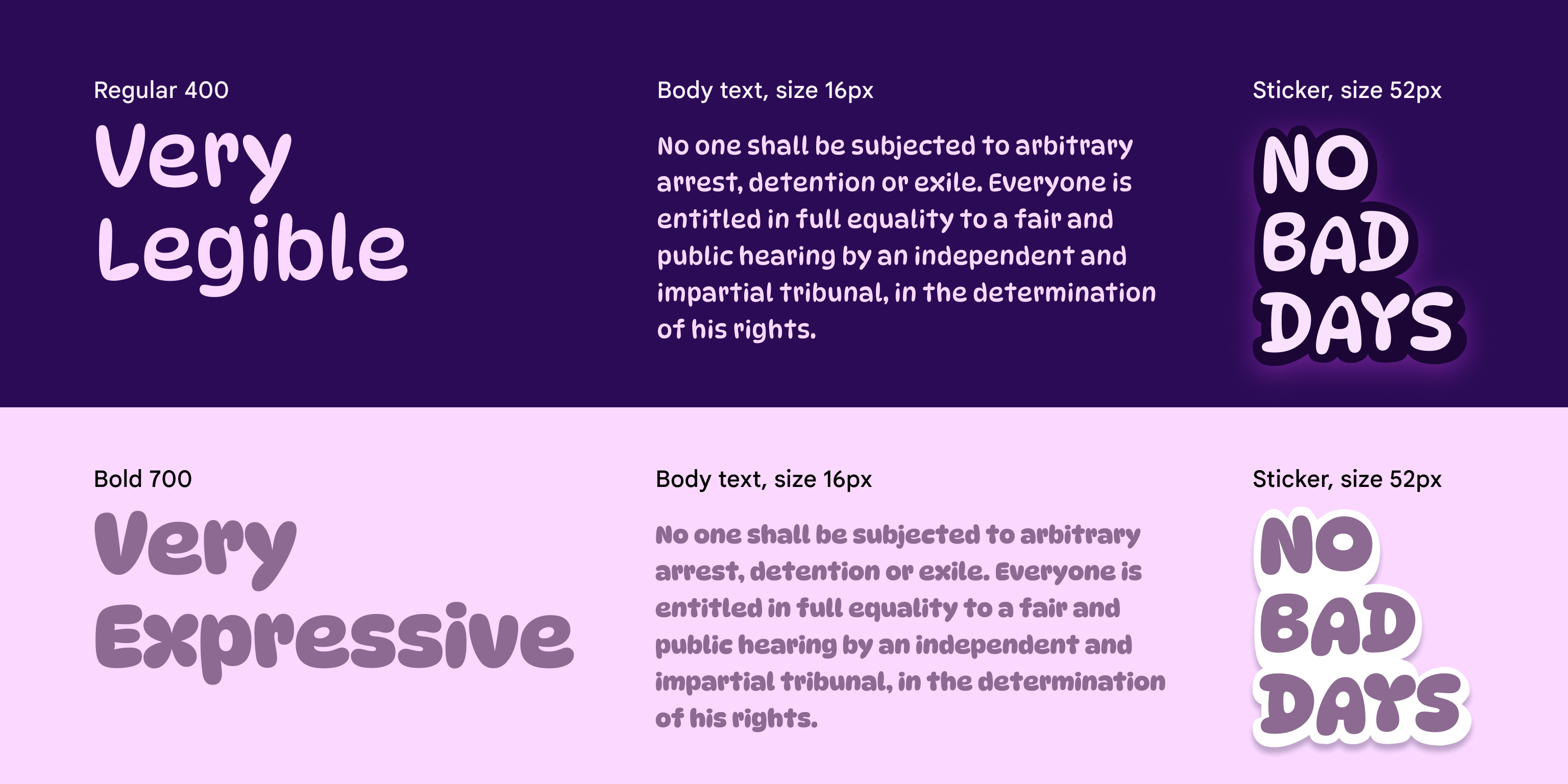 The text in Regular 400 is the most legible, while the same text in Bold 700 is the most expressive.
10/25/2022
Contributors