Design Notes is a show about creative work and what it teaches us, hosted by Liam Spradlin. In this episode, Liam speaks with Jesse Reed, identity designer and co-founder of Standards Manual—a publishing imprint known for preserving and republishing historic design style guides and assemblages of designed artifacts. In the interview, Reed explores his experiences working at Pentagram, and how identity design is related to time, truth, and the organizations it ultimately serves.
Listen to Design Notes, Episode 15
Google Podcasts, Google Play, iTunes, Pocket Casts, Spotify, Deezer, RSS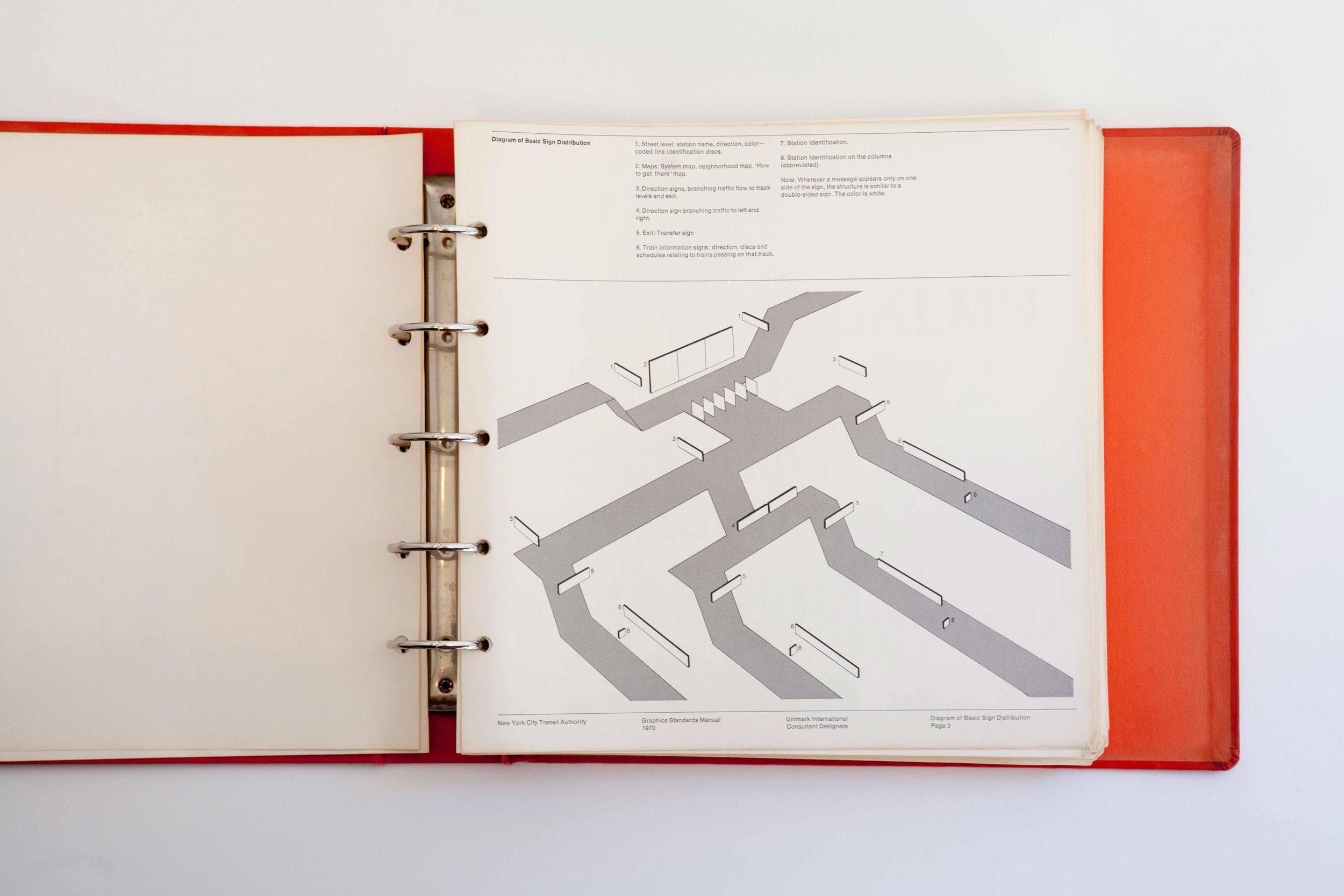 A photo of the original "red binder" containing the New York City Transit Authority's design style guides from 1970, discovered in Pentagram's basement.
Highlights:
On rational problem solving
"When I think creatively, I think about how we can better solve problems for people. That rationalizes what we're doing [beyond] just saying, 'I think you should really spend all this money because I did it and it looks really great.' How can we work around the obstacles that people face every day?"
On defining a design system
"You do a ton of work, test things out, and then you can consolidate the main outcomes and write them all down. Think about who the client is and what the resources are. Are they going to be able to execute it?"
On starting a design career
"When you graduate college, you still have a solid five years of learning. You've just been given the complete toolkit. Act like you still know absolutely nothing about what you're making."
Handy info and links for this episode:
Keep an eye out in December for a series of special episodes recorded at SPAN 2018 in Helsinki, Finland. Guest hosts Aaron Lammer and Amber Bravo interview a variety of speakers from this year's conference about their work at the intersection of technology and design.
Want to say up-to-date with Google Design? Sign up for our newsletter and get the latest news delivered right to your inbox.
Have feedback for Design Notes?
Send an email
and let us know what you think!
11/27/2018
Contributors